2020 – ongoing
---
Public Billboards Installation in Reggio Emilia ("Spazio Libero" Giovane Fotografia Italiana) curated by Ilaria Campioli & Daniele De Luigi, introduction text by Franco Bifo Berardi, June 2020.

More infos and images on requests info@lucamassaro.net
Studio visit su appuntamento
Via Cristoforo Gluck 48, Milano
captionthis

---
"captionthis" is a long term project on the shifting relationship between Image and Word today. The title hints at the online vernacular saying and forum tag "captionthis", where weird and witty images are deemed untaggable or "beyond words". The layered works use the problematic aesthetic of advertising and the appealing allure of glossy images, testing their limits of critique, provocation and seduction.

The process: all the works contains a combination of graphic and photographic languages. Some of them frame classic photographs of words, as in the previous work "Foto Grafia". Others combine an original image and a textual intervention on site-specific surfaces (billboards, glass, perspex) extracted from another photograph, resulting in a new kind of icono-textual work.
The materials: inkjet prints, frames, glass/perspex, transparencies, decalcomanias, become all parts of the three-dimensional works, combined with the most standard devices for the fruition of images today, such as backlit lightboxes and self adhesive vinyl signs.

Through techniques of manipulation borrowed from the urban and online accelerated mediascape – as the proliferation of backlit devices, the repetition of graphic logos and recurring subject matters – the installations question the cultural and political assumed value of the images that stick to our psyche and shared worldview.

"In the beginning was the Word, and the Word was with God, and the Word was God" (1:1, John). "Words without thoughts never to heaven go" (Hamlet, Shakespeare). In the time of ubiquitous photography and disappearing writing, mimetic and memetic representations, "captionthis" is a portrait of the conflicting hybridization of iconotexts today.
---
The 5 site-specific works on billboards reproduce 5 words taken from photographs I shot, often with my cellphone, between Europe, Japan, Mexico, America. Through vectorial processes and hybridization of two languages, commercial and semiotic, the "graphics" out of context become photographs and vice versa.

[..]In alcuni quartieri della città questi foglietti rimangono così esposti alla pioggia ed al sole, intatti però, e pieni di parole.
Ce n'è uno poco lontano da casa mia, in via Goito, che dice:
"Ho lasciato fuori la spazzatura
c'erano i resti della cena,
le scadenze non rispettate,
la mia pigrizia.
Ho incartato tutta la mia gratitudine per il sole
senza stropicciarla troppo.
L'ho avvolta di pazienza carta velina e bucce d'arancia.
Ci ho messo il sottofondo del televisore
che fa compagnia di notte
il libro che non finisco mai sul comodino,
ci ho messo tutto l'amore per i lampioni gialli
la mattina a piazza Marina
il pane al cioccolato.
Ho lasciato fuori la spazzatura con tutte le emozioni
con cui ho giocato a vivere
credendo per un secondo
di poterla tenere per sempre."

[..]
Ad esempio in vicolo Posterla c'è un foglietto su cui si legge:
"Il sole quando scende
Rico
E"
E invece in via Goito c'è un foglietto lindo lindo che dice:
"Mi osservi nuda
di spalle.
So che ti piace
il mio mandolino
lo trovi così bello
che ti rende allegro
sorridente e birbantello."
Ecco, stamattina mi sono svegliato di pessimo umore, anzi per essere del tutto sincero ho pensato se sarebbe meglio per me impiccarmi con una bella corda al balcone qui, che dà sulla piazzetta, oppure se sia meglio ingerire una quantità eccessiva di pillole calmanti per calmarmi ben bene e per sempre.
Però ci sono questi frammenti rifulgenti di pubblicità strappata che non è più pubblicità ma finalmente pittura, finalmente poesia.
Finalmente poesia.
Finalmente.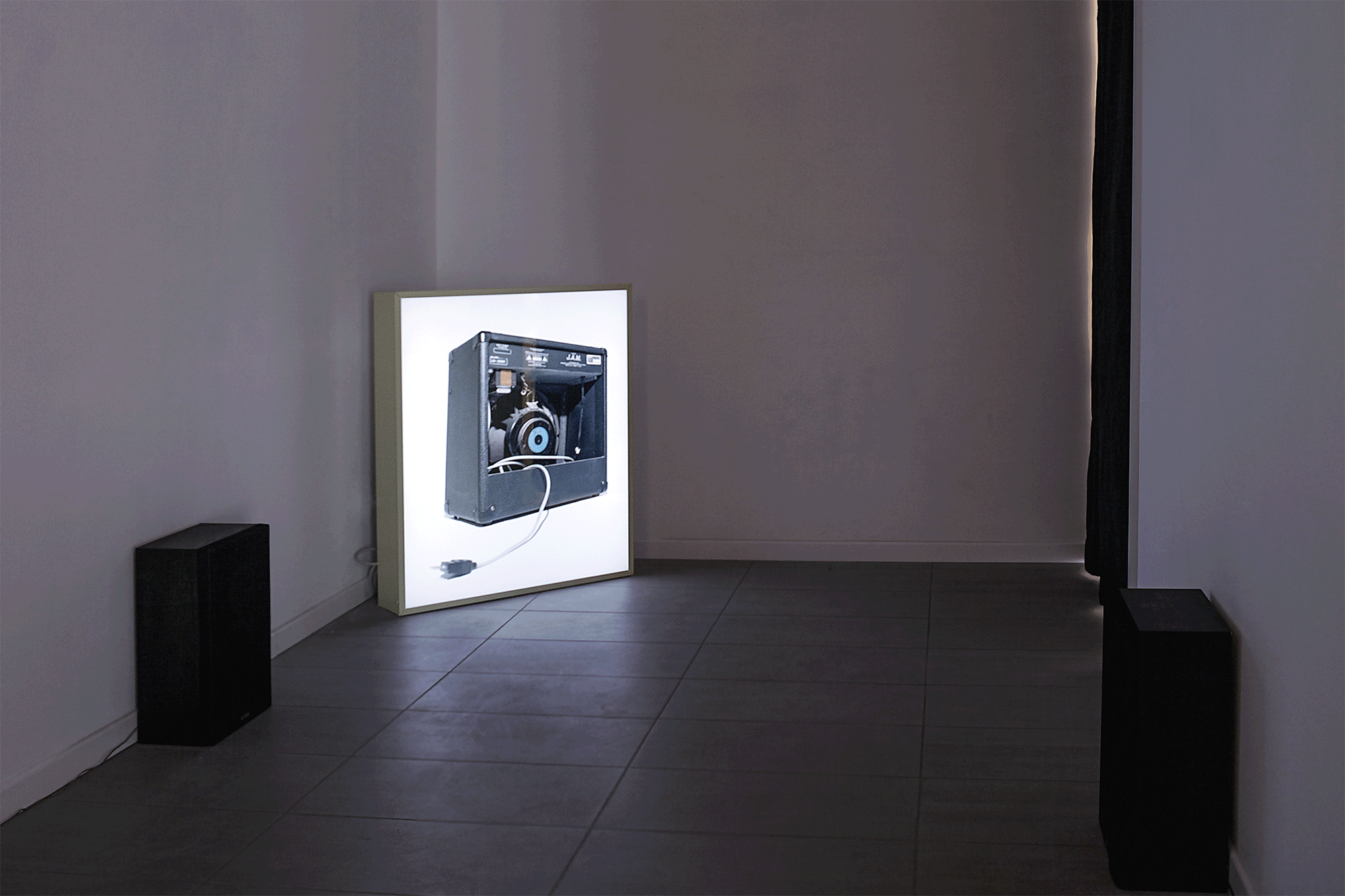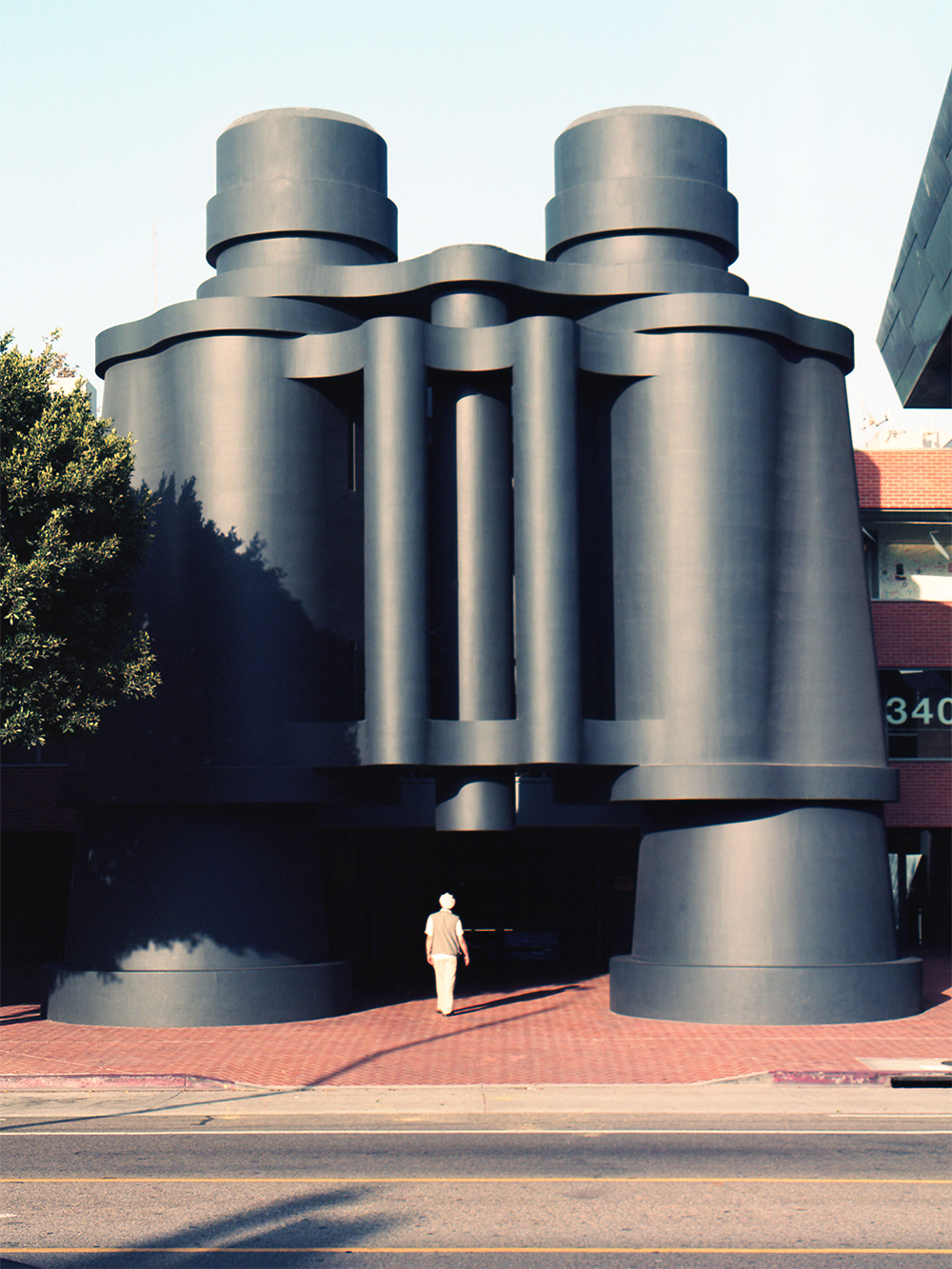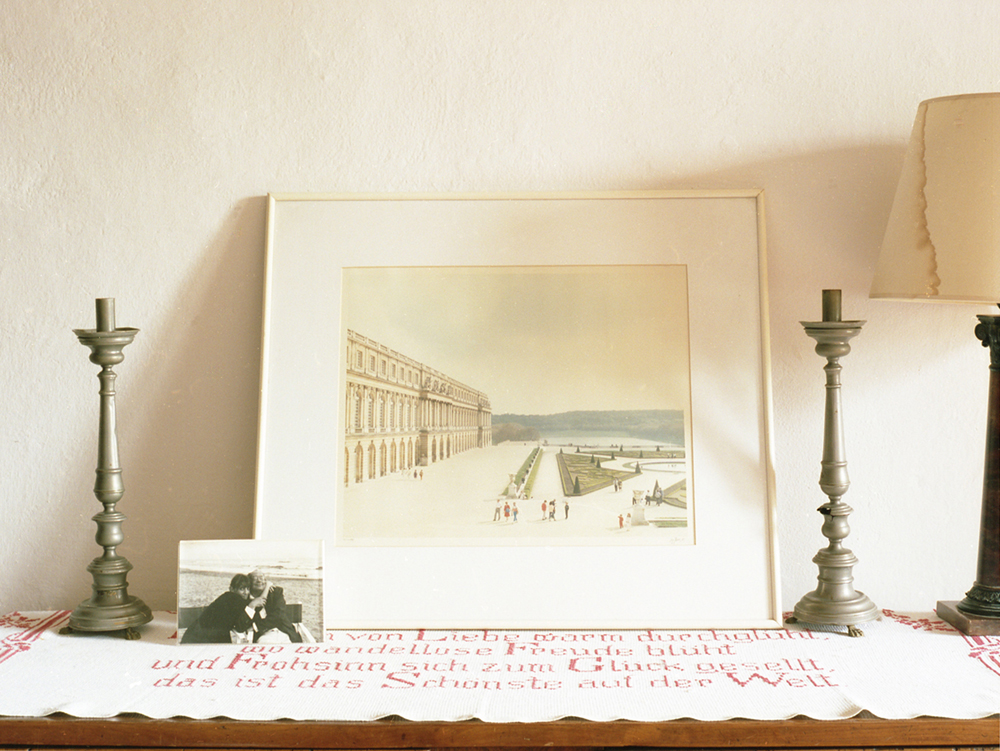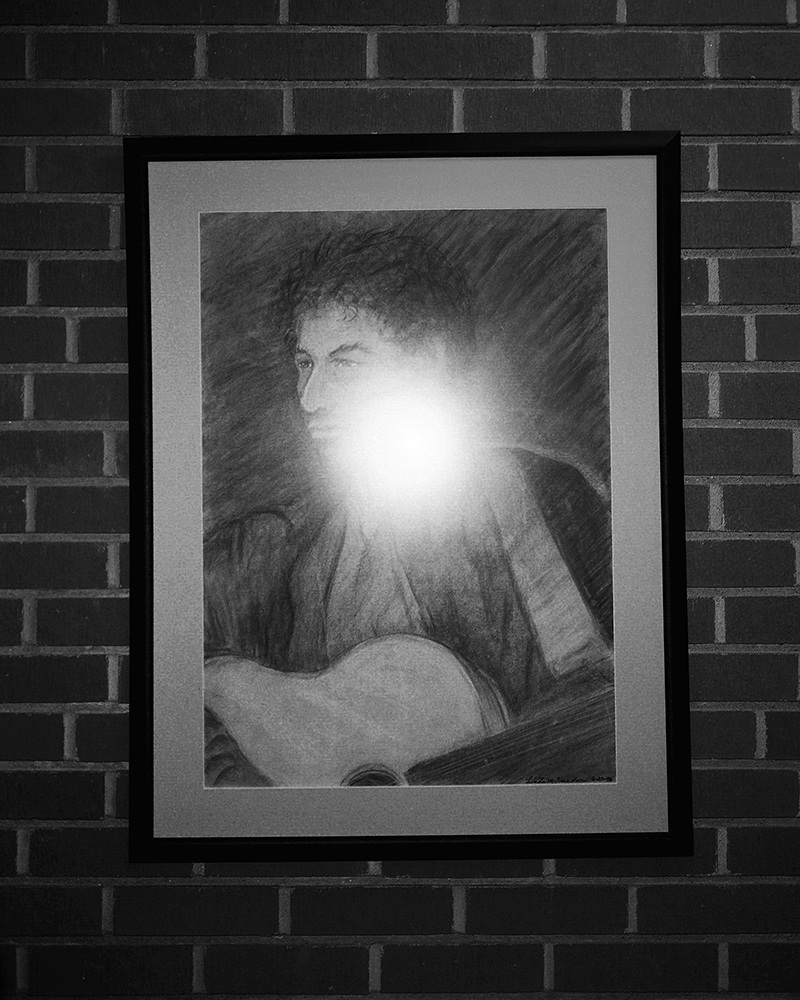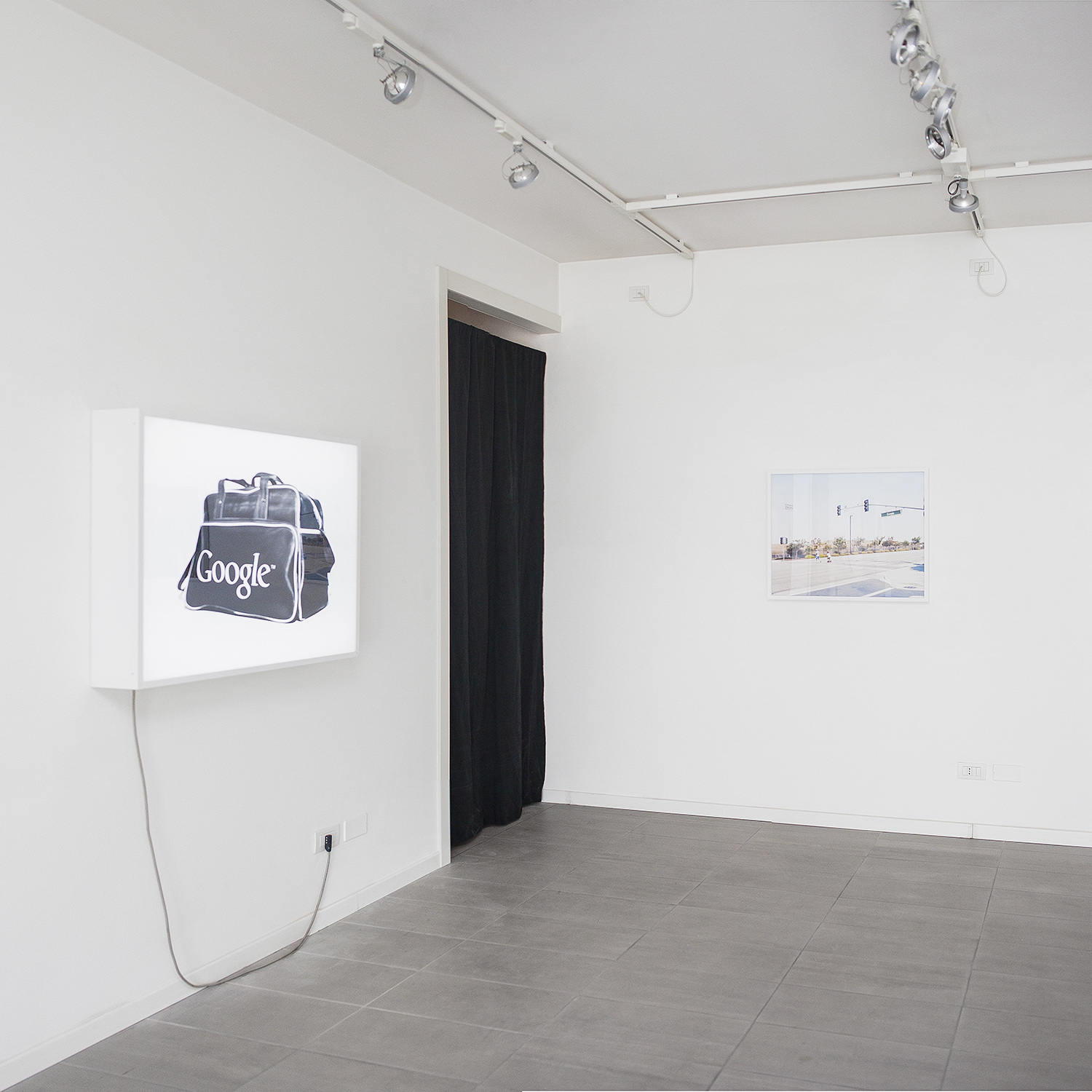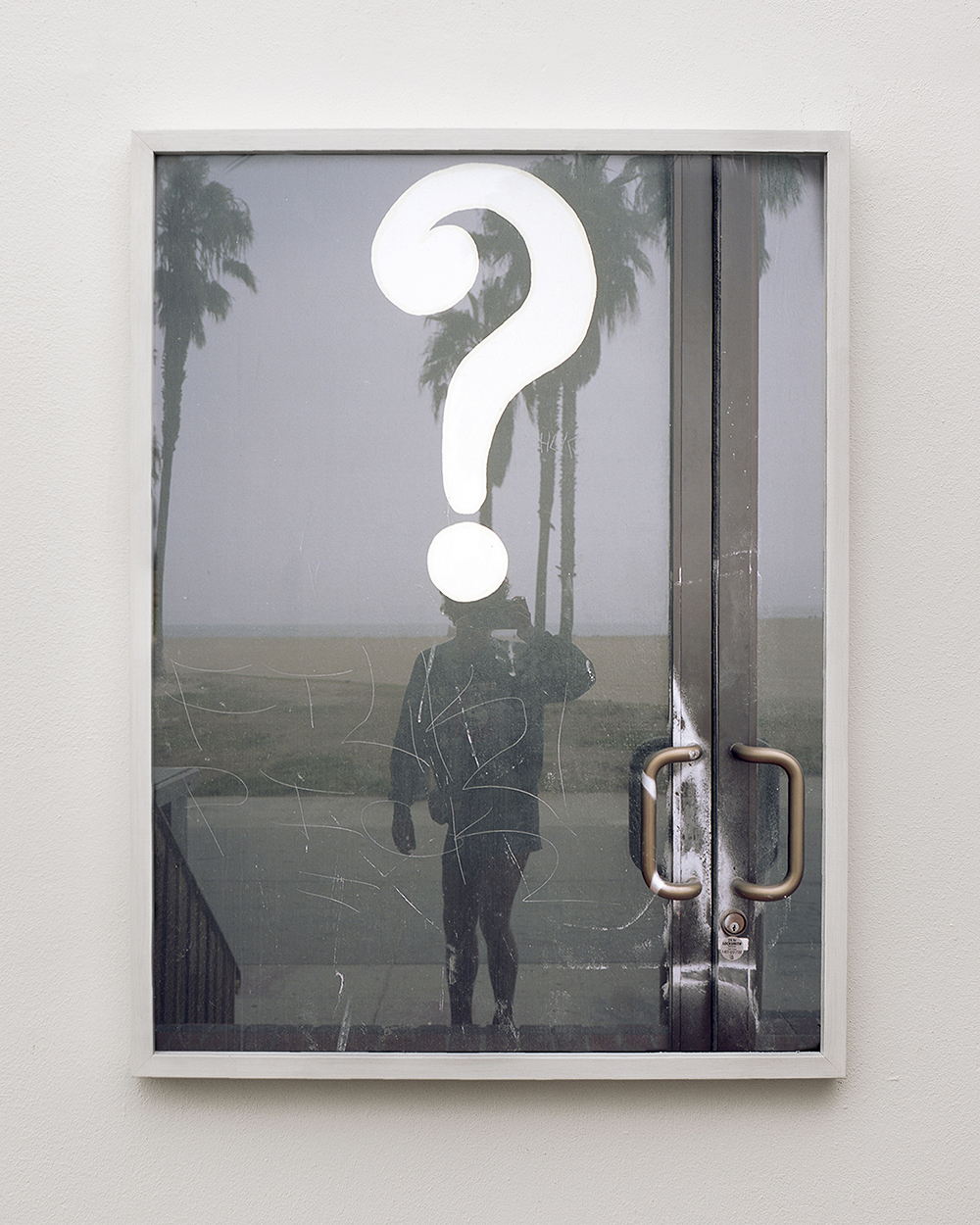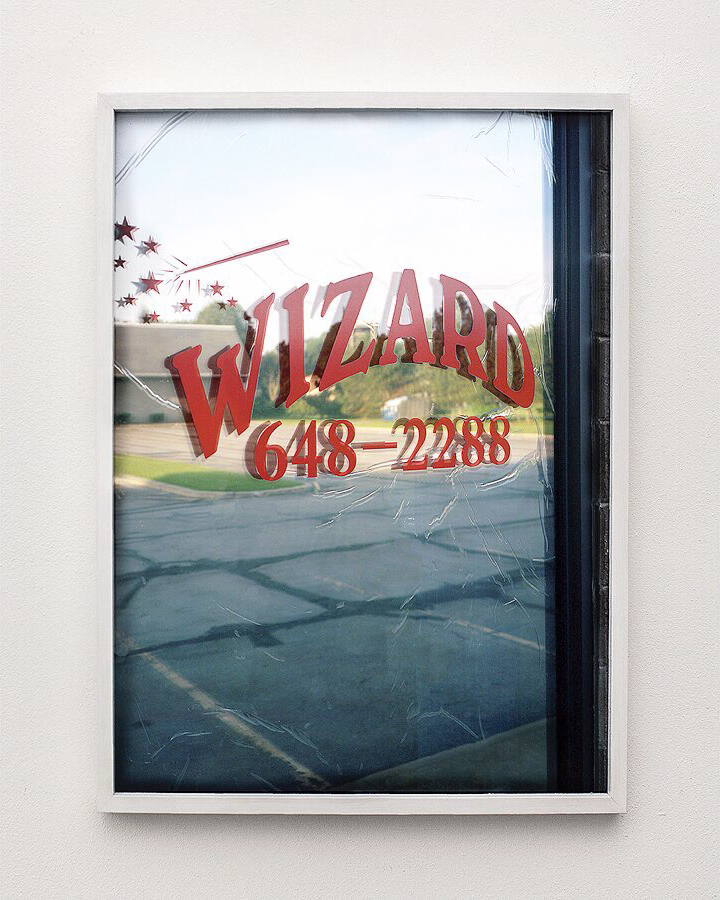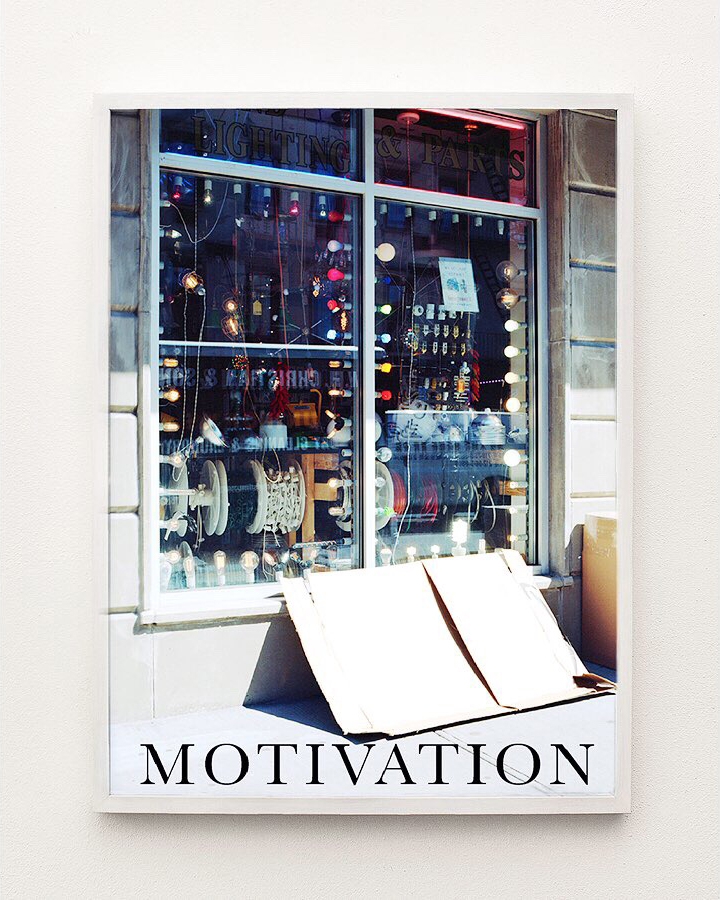 2015 - 2019

---


SOLO SHOWS:
"See Both Sides" @ Viasaterna (Project Room)
"Seeing Double" @ Metronom (Live Studio residence)
"The White Room The Black Room" @ Spazio Duale Roma
"Gluqbar" @ Chiostri di San Domenico, curated by Daniele De Luigi & Ilaria Campioli
"Darkroom" @ Centrale Festival, curated by Marco Paltrinieri

COLLECTIVE EXHIBITIONS:
"Looking On - Sguardi e Prospettive sulla Nuova Fotografia Italiana" @ MAR (invitation by Federica Chiocchetti, project by Osservatorio Fotografico)
"Sideways" @ Fotografia Europea Festival
"Mo[t]us Operandi" @ Minimum (Manifesta collaterals) "Retina" @ Gluqbar Milano
"Future Shock" @ Fonderia Napoleonica (curated by Francesca Marani & Marco Gehlhar)
"Dancing in Peckham" @ Peckham 24
"Centrale Festival" @ The Other Fair Torino
"Mōmentum" @ Nesxt Torino
WINNER of Energie Diffuse Grant
FINALIST PRIZES:
Portfolio Review Prize NRW-Forum Düsseldorf
Cosmos PDF Award Les Rencontres d'Arles
Premio Francesco Fabbri
GiovaniArtistiItaliani Fotografia Europea

SELECTED PRESS:
Aperture Photobook Review
Vogue Italia
ATP Diary
Domus
InsideArt
YET
BOOKSHOP:
Printed Matter NYC (featured at Printed Matter booth NYABF2019 @ MoMA PS1), Yvon Lambert Paris, Walther Koenig, The Photographers Gallery London, Motto Berlin, Leporello Rome, Bruno Venice, Versolibri Milano, LibriDiSam Reggio Emilia, Gluqbar Milano..
VIETNIK CRONOLOGY (2007-2020 )
Vietnik

---
"Viasaterna presents Luca Massaro's project room See Both Sides with a selection of photographs, lightboxes, pictures from his last publication Vietnik, revisited with a new text-based intervention. The second room of the exhibition presents a site-specific light installation that will be activated with a musical performance on the finissage day (..) See Both Sides reflects the duality of Luca Massaro's artistic work. The first clue is provided by the name of his photobook, which corresponds to the musical pseudonym that the artist had used for his SoundCloud platform. Vietnik comes from the epithet given to Bob Dylan in a dialogue of the famous film Masculin Féminin by Jean-Luc Godard, recognized as the crasis of Vietnam and Beatnik, to indicate the opposition between the known conflict and the beat generation. In the publication Vietnik (Gluqbar Editions, 2019), as in a musical refrain, this theme occurs as the double and the coexistence of opposites." – Viasaterna Press Release

"A clever visual bildungsroman where, lurking behind his semiotic images, we find layers of the young artist's influences.." – Aperture PhotobookReview by Federica Chiocchetti

"Luca is a very young artist, whose work focuses on the concept of duality and doubling in the photographic medium, and in particular on the relationship between text and image. A graduate in Foreign Literatures, Communication and Media from the Università Cattolica of Milan and the Sorbonne in Paris, it is not surprising that his journey led him to a semantic reflection on the use of photography, on how this affects our daily perceptions and, as he himself says, on the invisible space that separates a photograph from the caption". – Vogue Interview

"In Vietnik Luca Massaro rewrites the classical american tour imagery in a performative and meta-identity tone." – Domus

"..The images produced by Massaro mix personal experience and imaginative dimension thus becoming ambiguous "multiples" of the author.. Following this logic, Darkoom expands the universe of Vietnik in an installative form, introducing the sound element, another central language in Massaro's practice as well as in his life. The title forces two worlds that seem to be at odds to a curious coexistence: nostalgic fetishism for film photography, and club culture darkrooms. This unresolved tension represents the ideal point of access to Massaro's work, a metaphor and laboratory of a continuously evolving personality." – Marco Paltrinieri

The work "Vietnik" addresses the intrinsic duality of the photographic medium and its tie to the performative construction of identities. "Photography is the advent of myself as other: a cunning dissociation of the awareness of identity". Vietnik is a musical pseudonym, a proxy, a cyborg in the inescapable extension of the self through technology, a "self-portrait as a building and bildung".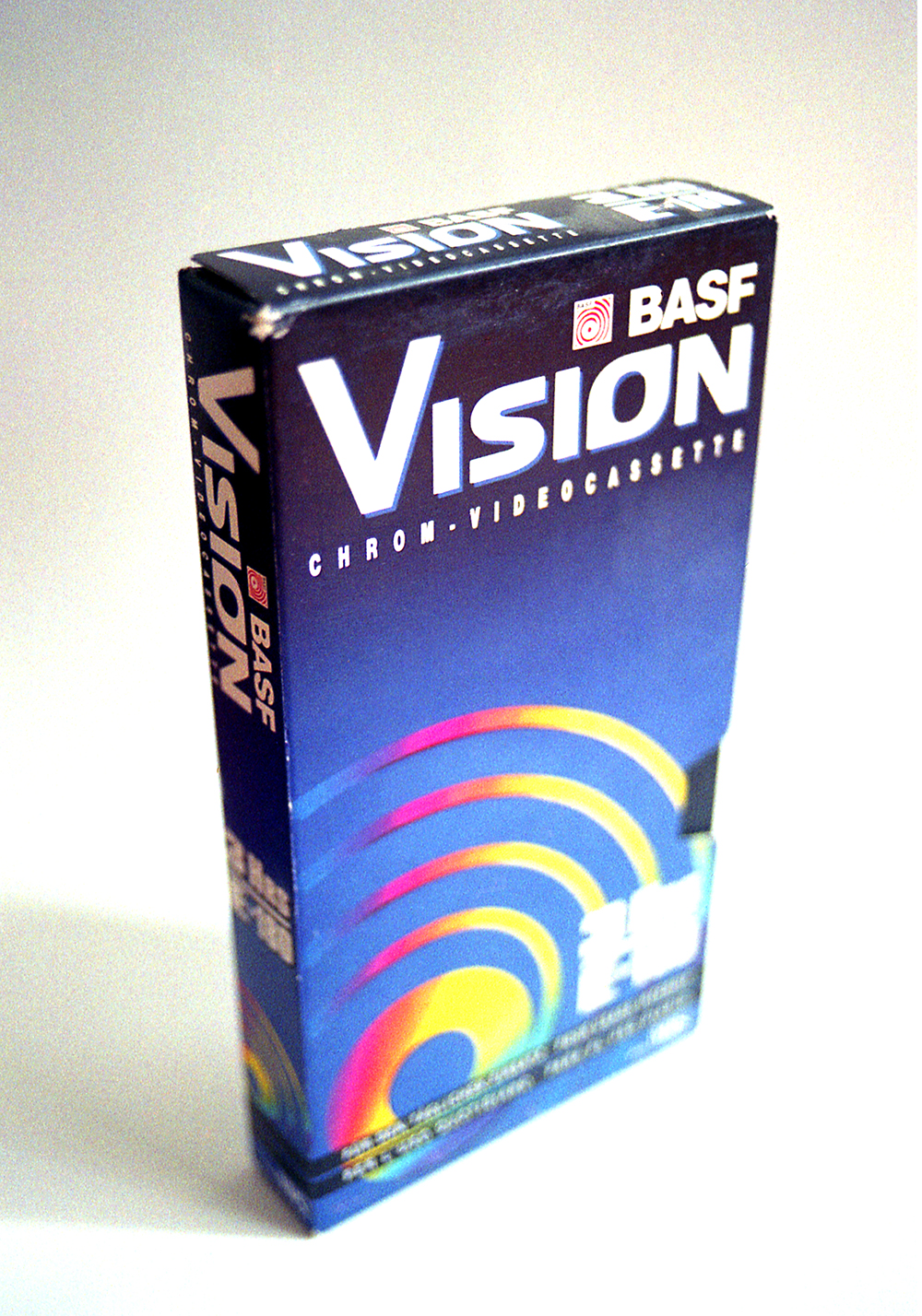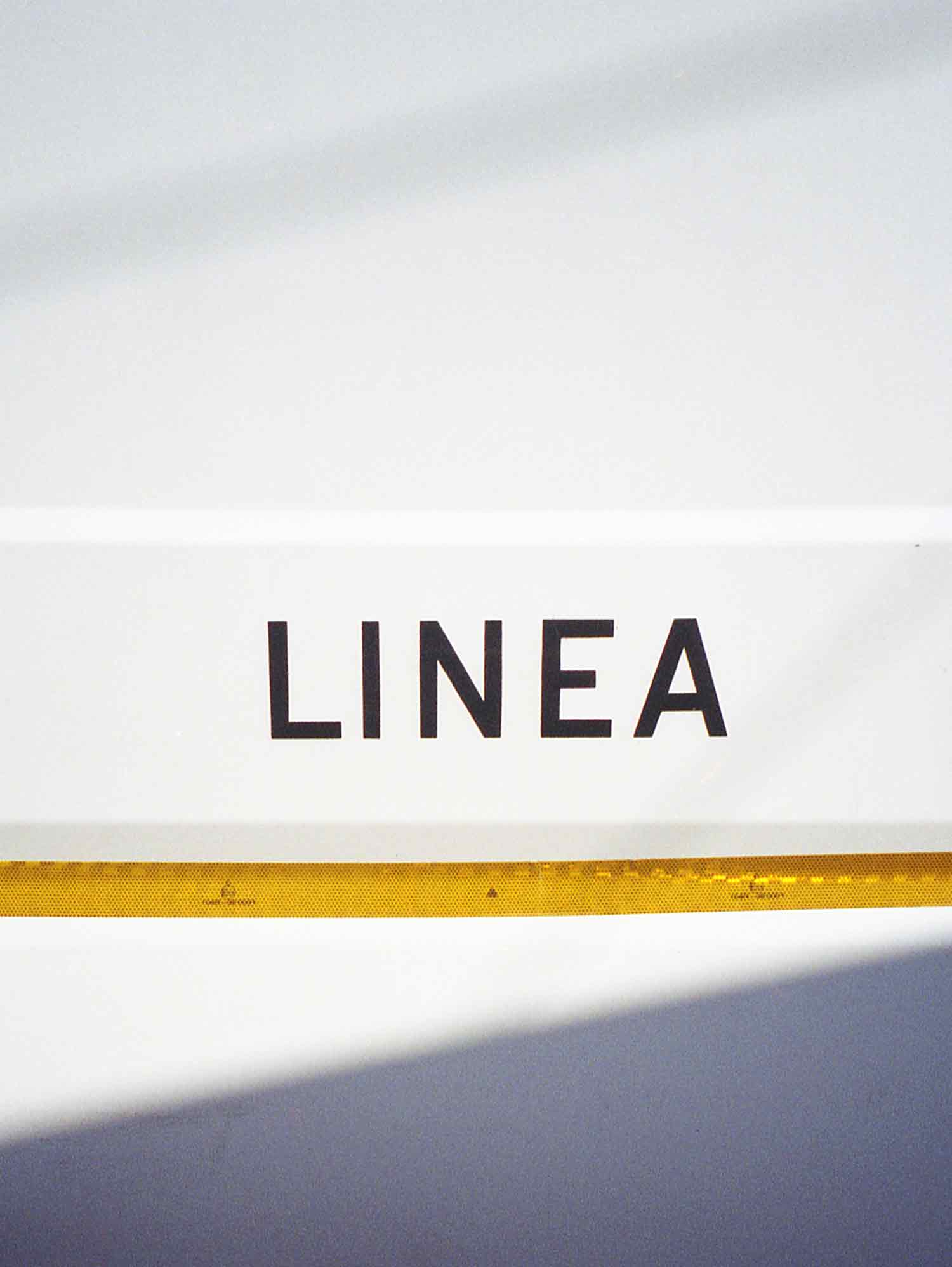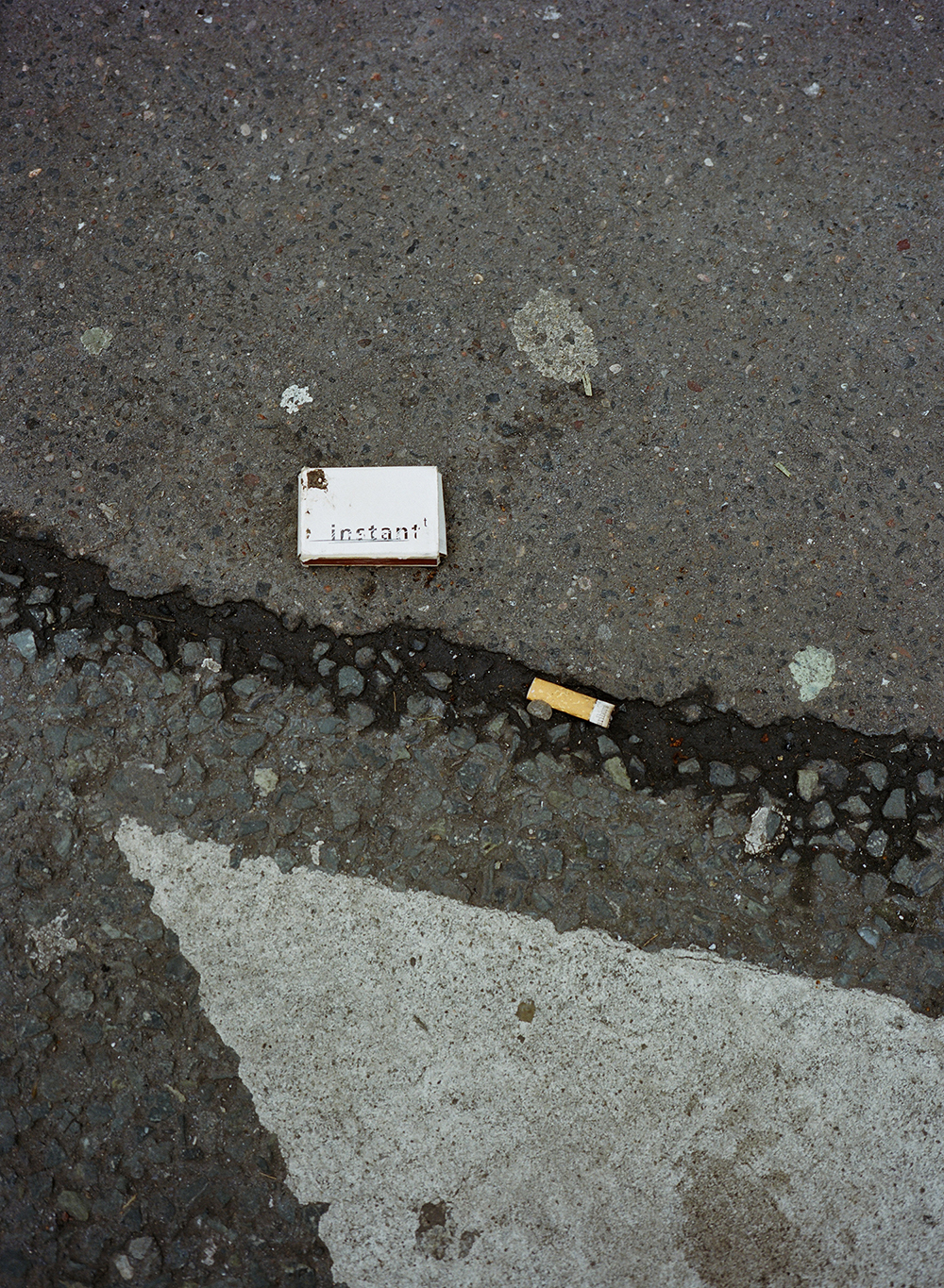 2010 - 2014
---
solo exhibition at F4 Treviso
curated by Gianpaolo Arena and Carlo Sala
"quasi-quasi" solo exhibition/performace at Matèria Gallery, Rome
Twenty14 Contemporary
, Milano
Gluqbar, Milano
Fondazione Benetton, Treviso
book exhibited "2016 - Sulla Nuova Fotografia Italiana" @Viasaterna Milano
"New Italian Photobooks" @JEST Torino
Online text by Darren Campion
printed afterword text by 3/3
(Chiara Capodici & Fiorenza Pinna)
Photocaptionist best books of 2015
by Federica Chiocchetti
Nuova Fotografia Italiana @ Flash Art Italia
winner of Premio Nascimben Prize U25 2014
Foto Grafia

---
Foto Grafia is a journey into a photographic encyclopedia within the nuances and clichés of today's images: an open-ended rebus which can be seen as a typography collection, the diary of a wannabe writer or an ironic photographic manual. Foto Grafia hybridizes image and word and takes different languages to their extremes, creating a short circuit of form and content, signifier and signified. Photographed between 2010 and 2014 in Europe and Japan and published in 2015 by Danilo Montanari Editore, Foto Grafia is Massaro's first monograph, made-to-read "at the conjunction of a mirror and an encyclopedia".


Dizionario
---
(2010 - ongoing)
Encyclopedic collection of photographed words in alphabetic order.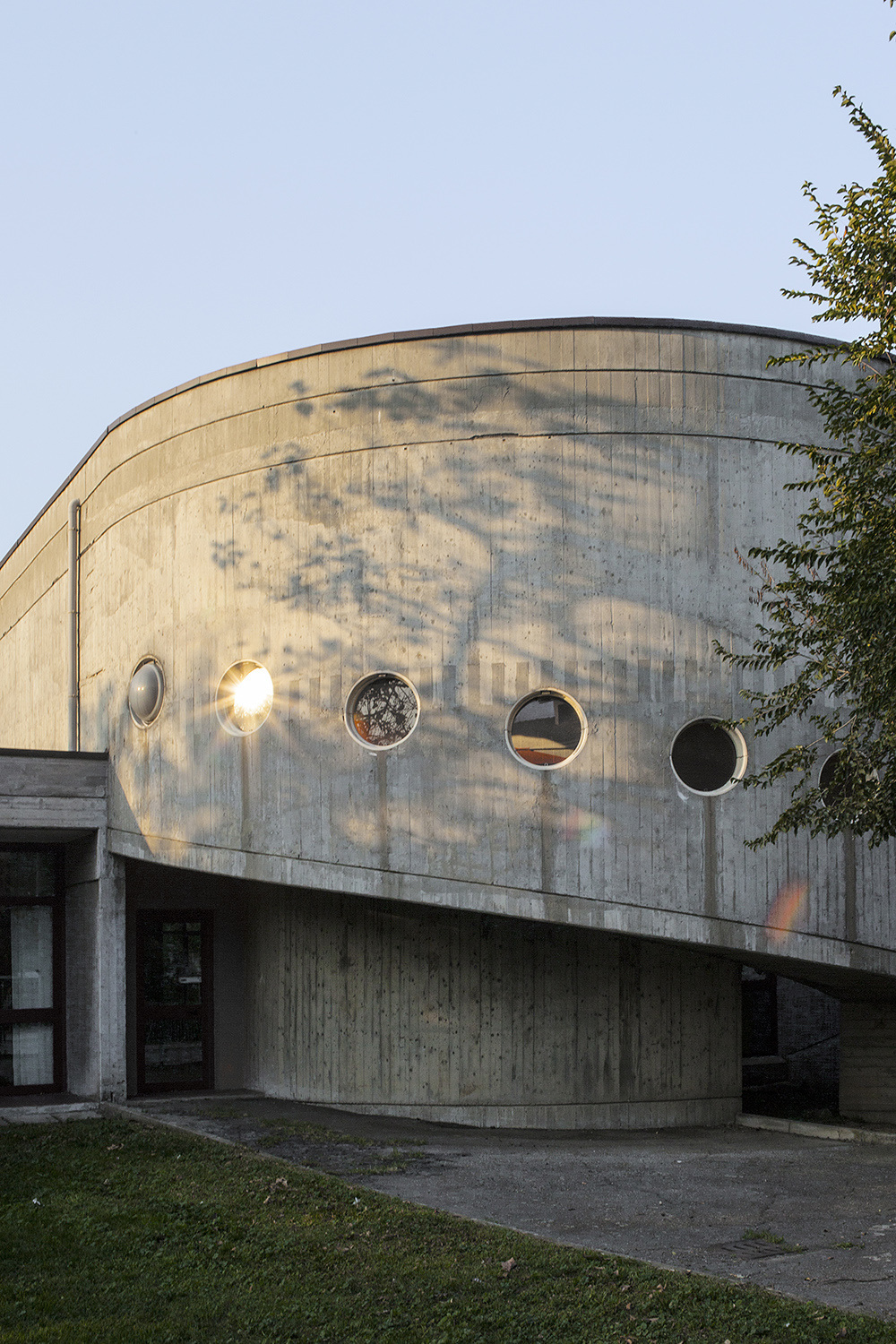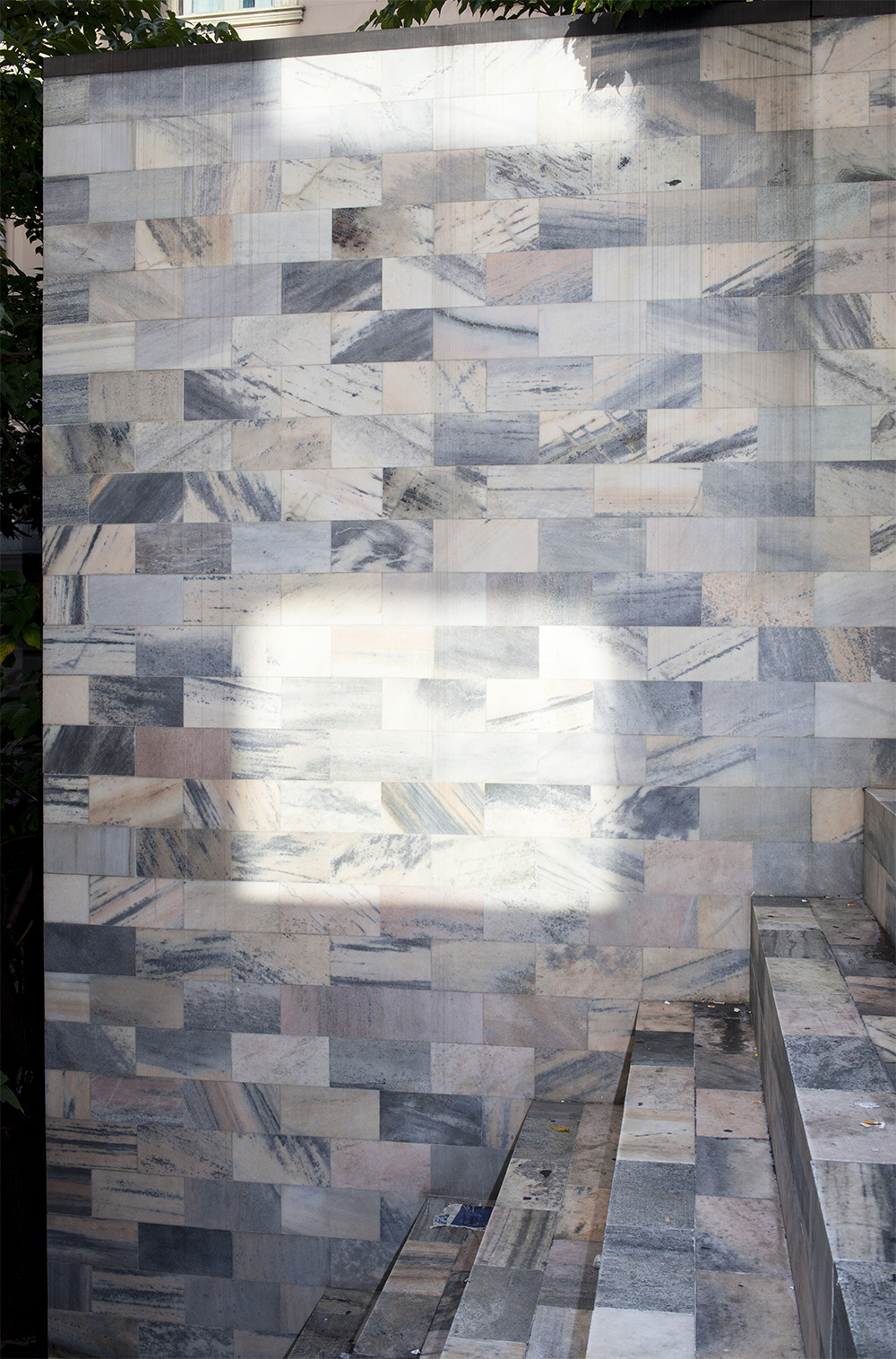 La Tendenza
---
The title refers to "La Tendenza", a "movement of ideas" celebrated in an exhibition held in 2012 at the Centre Pompidou in Paris and focusing on Italian architecture between 1965 and 1985.
The ambiguity of the word ("the trend" in English) is the starting and meeting point between architecture commission and installation, historic movements and fleeting trends, past and future perfect. Archetypal forms (circle, triangle, square) and colors (yellow, cement, red stone) are repeated as refrains, highlighting some peculiar characteristics of Milanese architectures from "La Tendenza", its forerunners and imitators.
For "La Tendenza", Massaro draws from his experience as a commercial photographer, blurring the boundaries between commission and installation, page and wall, commercial and personal work. "La Tendenza", which was born as a commission, becomes a personal portrait of the ambitions and failures of this architectural period; photographing means documenting but also "fashioning" a series of stratified "traces" from the past, dealing with a present that is already other than itself, as it conditions and connotes the future.
"La Tendenza" juxtaposes three different times and three photographic formats, responding to the space in which it is presented: the duration of the architecture, the pre-vision of trends, the instantaneousness of photography.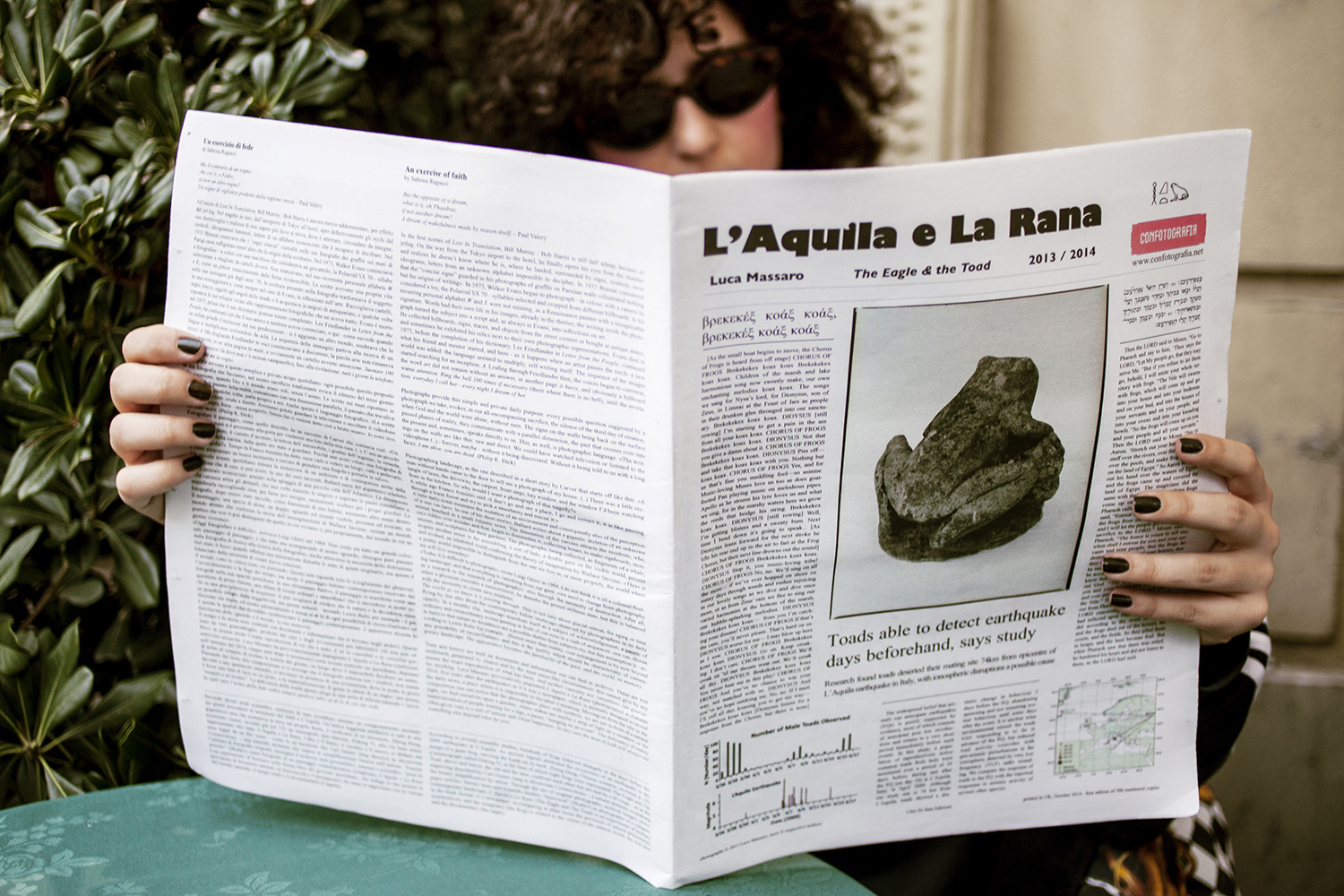 2014-2015
Exhibitions:
Edicola Radetzki Milano
Triennale Milano (Confotografia)
SiFest Savignano
Urban Center Bologna
Scuola Architettura Siracusa
Biennale Spazio Pubblico Roma
Little Big Press - FotoGrafia Festival, MACRO
On Landscape #2 - Matèria Gallery Rome
Book by Gluqbar Editions
(final text by Sabrina Ragucci)
Ongoing Project for Gluqbar Identity

Interactive game online by Gluqbar Editions
with the support of Confotografia residency
(L'Aquila, 2014)
---
According to several scientific studies, hundreds of frogs deserted their mating place in the days before the 2009 earthquake in L'Aquila, Italy. An ancient legend attributed the occurrence of an earthquake to the jumps of a giant frog, carrying the Earth on its back. Zheng Heng, Chinese scientist, invented in 132 a seismograph called Didong Yi, at the base of which eight frogs were represented. As an experiment of bestiary in the book-format of a newspaper, the artist book investigates in what terms the prevision of natural phenomena, synchronicity and the imaginary (The Frog) is related to the vision of the natural world, the real time and the documentary (The Eagle).
"Dans le langage en émulsion, les mots sautent au hasard, comme dans les marécages primitifs nos grenouilles d'ancêtres bondissaient selon les lois d'un sort aléatoire" - Jean-Pierre Brisset via Michel Foucault.
2013-2014

Point Ephémère Paris
Triennale Milano (Premio Prina Finalists)Fotografia e Parola - Galleria Ghiggini Varese
Ukiyo-e

---
Ukiyo-e (浮世絵 literary "images of the floating world") refers to a Japanese mass production art print technique on wooden blocks, born in Tokyo, Kyoto, Osaka in the 17th century, before "the age of mechanical reproduction". The "floating world" is the representation of the new Japan: the word is also an ironic allusion the homophone religious term (憂き世), "the suffering world" of Buddhism and tradition. Ukiyo-e was influenced by the Western culture and in turn inspired the European Impressionism. These photographs, as visual haikus from a trip to Tokyo, Kyoto, Osaka in 2012, purely portrays the Western perception of Japanese culture and viceversa, at the intersection of nature and culture, tradition and industrialization, representation and imagination.

"I was taking a picture without knowing that in the 15th century Basho had written: 'The willow sees the heron's image... upside down.' The commercial becomes a kind of haiku to the eye, used to Western atrocities in this field; not understanding obviously adds to the pleasure. For one slightly hallucinatory moment I had the impression that I spoke Japanese, but it was a cultural program on NHK about Gérard de Nerval." - Chris Marker
2012

collaboration with Massimiliano Savino, OST by Dumbo Gets Mad

Exhibitions:Studiò - 37 Rue Breguet, Paris 2012
Energie Diffuse, Chiostri San Domenico Reggio Emilia 2018
The Continuous Exhibition
---
Youtube Cinema 4D video frame.
"The Continous Exhibition" was the first attempt of a "museum without walls", that later led to various projects and Gluqbar (
www.gluqbar.xyz
).